If you love delicious food that is also nutritious, then You have a Savvy Home Chef inside you. Let's nurture your cooking skills and techniques so you can Create Delicious Food that Blesses Your Soul, Body, and Mind. 
I believe Cooking from Home is the FASTEST and MOST EFFECTIVE way to improve your Energy, increase your Focus, and maximize your

Productivity

so you can achieve your life's biggest goals.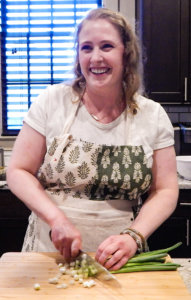 Hi! I'm Allene!
I am a classicly trained chef and a Functional Nutritional Therapy Practitioner, but more than that I Really Love Food! And I am betting that because you landed on this site you love food also!
After years of struggling in the kitchen myself, I have learned how to make Nutritious and Healthy Foods Deliciously mouthwatering so that I want to come back to those recipes time and time again, and I can teach you to do the same!
Chances are your goals are to get dinner on the table easily and quickly without the hassle of constant grocery store shopping and eliminating restaurant take-out and those pricey delivery food services.
And, I'm betting you desire to find foods that bless and love your body, as well as your family's so that you can have the energy and mental clarity to take on your day so you can accomplish your goals outside the kitchen!
In my programs, I help Struggling Home Cooks, like you to Become Savvy Home Chefs, so you can get the nourishment you deserve without sacrificing the taste you desire.
Recent Articles
There is no excerpt because this is a protected post.
Read More

›
Makes 4 servings If you're like me and you still feel hungry after getting Chinese take-out, then this recipe is […]
Read More

›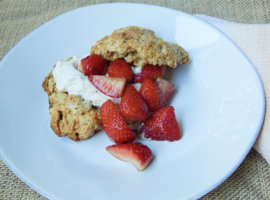 Makes 8 servings Strawberries are a summer delight, an with the end of summer approaching, it's time to take advantage […]
Read More

›
Makes 4 servings Sweet, light, decadent, and juicy, this salad is a perfect way to end your summer day, keeping […]
Read More

›