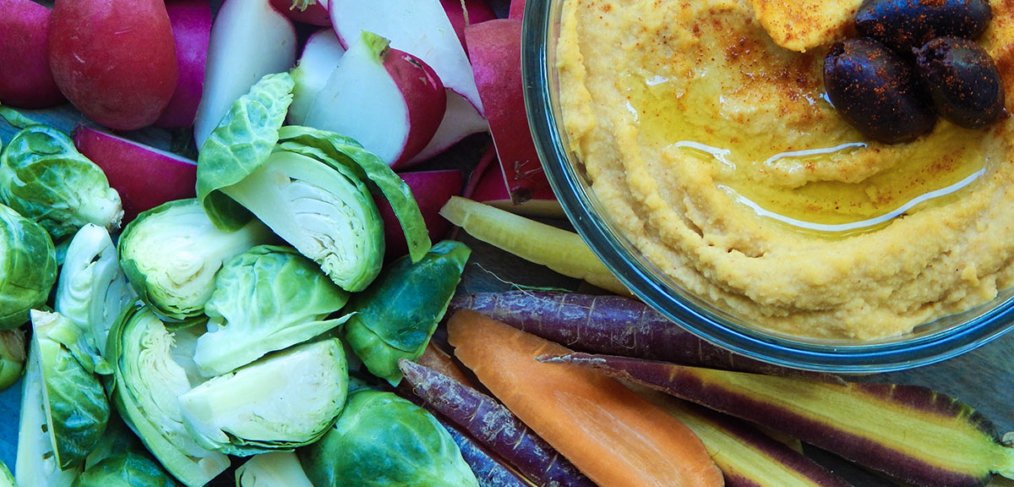 Creamy Hummus
Makes 6-8 servings
Today is International Hummus Day and I can't tell you how much I love hummus. This recipe is super simple and easy. This would be a great appetizer before dinner and add your favorite vegetables to make this hummus extra dip-able! Enjoy!
1 (14-ounce) can NSA garbanzo beans
2 tablespoons water
¼ teaspoon sea salt
¼ teaspoon sweet paprika + more for sprinkling on top
¼ cup fresh squeezed lemon juice
1/4 cup + 1 tablespoon extra-virgin olive oil, divided
2 tablespoon tahini
3 kalamata olives
In the bowl of a food processor place beans, water, salt, and ¼ teaspoon paprika; process until smooth. While processing add lemon juice, ¼ cup olive oil, and tahini until combined. Add more water if necessary to reach desired consistency. Spoon mixture into a serving bowl. Cover and chill for about an hour in the refrigerator. Drizzle with remaining tablespoon olive oil, sprinkle with paprika and top with Kalamata olives. Serve with your favorite accoutrement!
*Pro Tip: If you have a high powered blender such as a Vitamix; use that instead by combining all the ingredients and blending until smooth for an even creamier texture.