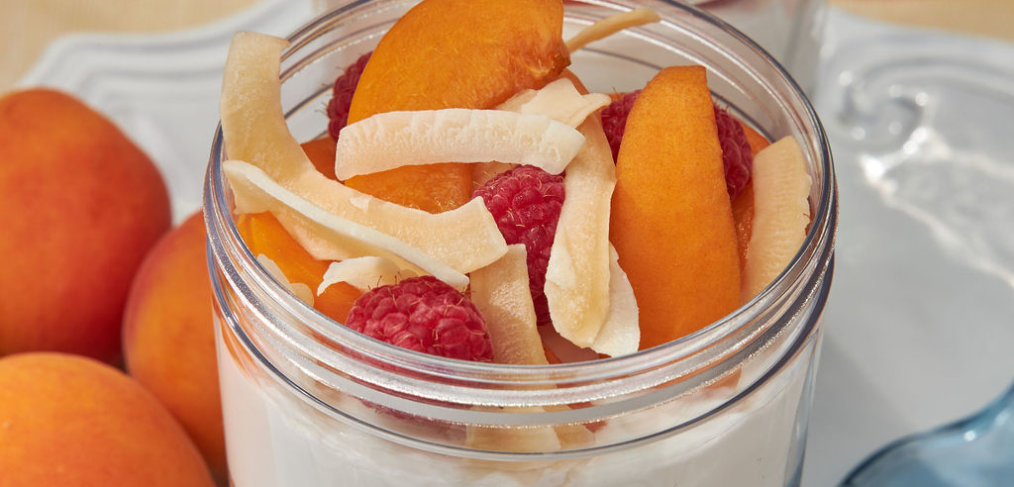 Chia Seed Pudding Parfait
Makes 4 servings
Heading out on an early morning hike to see the sunrise? Looking forward to a quiet morning on the lake or the river? Try out this quick and easy parfait. Make the chia seed pudding the night before and it's ready to eat first thing in the morning. Add some seasonal stone fruit for some healthy carbs! Chia seeds are loaded with protein as well as Greek yogurt, so it's really the perfect breakfast before burning some energy enjoying Mother Nature!
1 1/2 cups almond milk
1/2 cup chia seeds
1 tablespoon maple syrup
1/4 teaspoon vanilla extract
2 cups plain whole milk Greek yogurt
6 apricots, sliced
1/2 cup raspberries
1/4 cup toasted unsweetened coconut flakes
In a large bowl stir together almond milk, chia seeds, maple syrup, and vanilla extract to combine. Cover and refrigerate for 2 hours or overnight.
Divide the mixture among 4 glasses or jars. Top with yogurt and apricots, raspberries, and toasted coconut. Serve immediately.