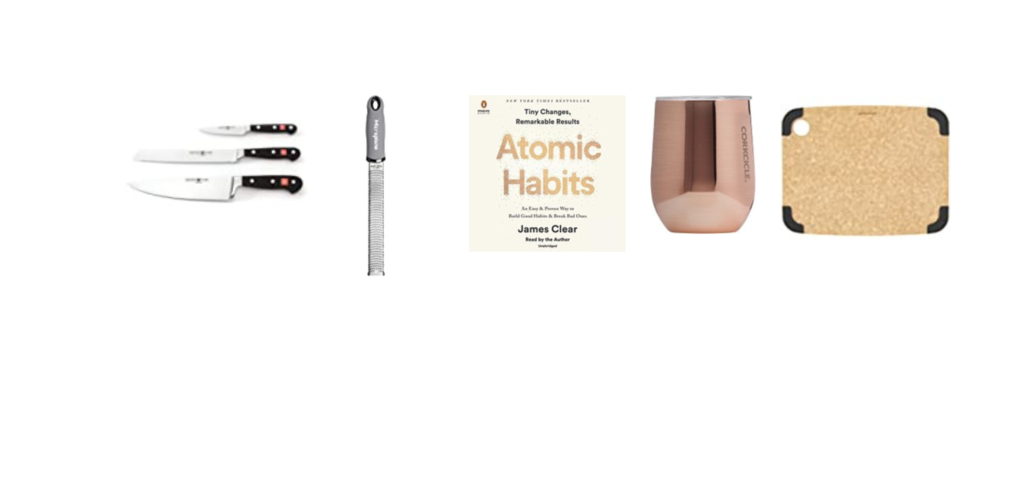 Last Minute 2022 Gift Guide!
It's that time of year again! Have you finished your shopping yet? I still haven't. I'll finish on the 20th, at least that's the plan.
Since I regularly wait until the last minute to shop, here are my tips for navigating the season seamlessly even if you're last minute!
Try shopping online but select in-store pick-up! It'll typically be ready for you that day or first thing the next morning! I use this option regularly! Bring earphones or something else to do while you wait in line!
If you're going out shopping, go on a weeknight (so Monday or Tuesday night) and wait until 6 pm or later (just check store hours beforehand, because they can vary). It seriously won't be as busy or crazy during that time, because people are mostly eating out at dinner.
If you have an Amazon Prime account, then check shipping times and dates because if you live in an area with a warehouse, then typically it can be to you within a day or two (but honestly don't wait too late, but shopping Monday or Tuesday, you should be able to get it by the 24th).
Don't be afraid to ask the associates to check in the back if you don't see what you're looking for! They can always check their inventory and let you know quickly!
And these are my favorite last-minute gifts to give! I would love to know your favorites!
#1 Gift Cards!! Yes, you read that right, Gift Cards! They seem impersonal, I know, but sometimes to the right person, they are a godsend!
A Spa Day Gift Card: For a Massage, Nails or other Service
Their Favorite Grocery Store: Whole Foods, Fresh Market, Sprouts, Harry Teeter's, Trader Joe's
Their Favorite Restaurant or One They Go to Regularly
Their Favorite Delivery Kit Service
To the Movies (this is what I am giving my brother and his wife this year!)
Their Favorite Local Specialty Store such as Wine, Spices, Local Goods
#2 Kitchen Tools: Typically, these are rarely sold out at the stores! Click here for my favorites
#3 Actual Food:
Think Specialty and Make a little Basket: Teas, Spices, Crackers, Cookies, Fruit, Coffees, and anything else that appeals to you! For example, I love to give these cheese straws that the local Piggly Wiggly sells from a local baker, Marta's Bakery. They're a crowd favorite! And I'll pair it with a bottle of wine!
#4 Self-Care Gifts
Now, get to shopping and find those last-minute gifts! Pop in a Christmas movie, Rom-Com, or whatever brings you joy, wrap the gifts and arrive at your parties filled with delight and excitement, because you got it all done on time, even it if was last minute!